ARE YOU LIKE CARROTS, EGGS, OR COFFEE BEANS?

Pastor John at the Livermore, California Adventist Church posted the following story to share.
 
ln life, we encounter many difficult situations and trials. What will be the result?  For the most part, the result is predetermined by how we have been living our lives.  Are we having a close personal relationship with God and allowing Him to transform all things into good?  Or do we lose hope and allow the experience to make us hard or washed out? 

A young woman went to her grandmother and told her about her life and how things were so hard for her. She did not know how she was going to make it and wanted to give up. She was tired of fighting and struggling. It seemed that as one problem was solved, a new one arose. 

Her grandmother took her to the kitchen. She filled three pots with water and placed each on a high fire. Soon the pots came to a boil. In the first, she placed carrots, in the second she placed eggs, and the last she placed ground coffee beans. She let them sit and boil, without saying a word. 

In about twenty minutes she turned off the burners. She fished the carrots out and placed them in a bowl. She then pulled the eggs out and placed them in a bowl. Then she ladled the coffee out and placed it in a bowl. 

Turning to her granddaughter, she asked, "Tell me: What do you see?" 

"Carrots, eggs, and coffee," she replied. 

She brought her closer and asked her to feel the carrots. She did and noted that they were soft. She then asked her to take an egg and break it. After pulling off the shell, she observed the hard-boiled egg. Finally, she asked her to sip the coffee. The daughter smiled as she tasted its rich aroma. 

The granddaughter then asked, "What does it mean, Grandmother?" 

Her grandmother explained that each of these objects had faced the same adversity -- boiling water -- but each reacted differently. The carrot went in strong, hard and unrelenting. However, after being subjected to the boiling water, it softened and became weak. The egg had been fragile. Its thin outer shell had protected its liquid interior. But, after sitting through the boiling water, its inside became hardened. The ground coffee beans were unique, however. After they were in the boiling water, they had changed the water. 

"Which are you?" she asked her granddaughter. "When adversity knocks on your door, how do you respond? Are you a carrot, an egg, or a coffee bean?" 

Think of this: Which am I? Am I the carrot that seems strong, but with pain and adversity? Do I wilt and become soft and lose my strength? 

Am I the egg that starts with a malleable heart, but changes with the heat? Did I have a fluid spirit, but after a death, a breakup, a financial hardship or some other trial, have I become hardened and stiff? Does my shell look the same, but on the inside am I bitter and tough with a stiff spirit and a hardened heart? 

Or am I like the coffee bean? The bean actually changes the hot water, the very circumstance that brings the pain. When the water gets hot, it releases the fragrance and flavor of your life. If you are like the bean, when things are at their worst, you get better and change the situation around you. When the hours are the darkest and trials are their greatest, do you elevate to another level? 

How do you handle adversity? Are you changed by your surroundings or do you bring life, flavor, to them? 

ARE YOU A CARROT, AN EGG, OR A COFFEE BEAN?
 

God's Guidelines for Healthful Living

Romans 12:1, 2
1 Therefore, I urge you, brothers and sisters, in view of God's mercy, to offer your bodies as a living sacrifice, holy and pleasing to God—this is your true and proper worship. 2 Do not conform to the pattern of this world, but be transformed by the renewing of your mind. Then you will be able to test and approve what God's will is—his good, pleasing and perfect will.

1 Corinthians 6:19,20
19 Do you not know that your bodies are temples of the Holy Spirit, who is in you, whom you have received from God? You are not your own; 20 you were bought at a price. Therefore honor God with your bodies.

Ephesians 5:1-21
1 Follow God's example, therefore, as dearly loved children 2 and walk in the way of love, just as Christ loved us and gave himself up for us as a fragrant offering and sacrifice to God.
3 But among you there must not be even a hint of sexual immorality, or of any kind of impurity, or of greed, because these are improper for God's holy people. 4 Nor should there be obscenity, foolish talk or coarse joking, which are out of place, but rather thanksgiving. 5 For of this you can be sure: No immoral, impure or greedy person—such a person is an idolater—has any inheritance in the kingdom of Christ and of God.[a] 6 Let no one deceive you with empty words, for because of such things God's wrath comes on those who are disobedient. 7 Therefore do not be partners with them.
8 For you were once darkness, but now you are light in the Lord. Live as children of light 9 (for the fruit of the light consists in all goodness, righteousness and truth) 10 and find out what pleases the Lord. 11 Have nothing to do with the fruitless deeds of darkness, but rather expose them. 12 It is shameful even to mention what the disobedient do in secret. 13 But everything exposed by the light becomes visible—and everything that is illuminated becomes a light. 14 This is why it is said:
"Wake up, sleeper,
    rise from the dead,
    and Christ will shine on you."
15 Be very careful, then, how you live—not as unwise but as wise, 16 making the most of every opportunity, because the days are evil. 17 Therefore do not be foolish, but understand what the Lord's will is. 18 Do not get drunk on wine, which leads to debauchery. Instead, be filled with the Spirit, 19 speaking to one another with psalms, hymns, and songs from the Spirit. Sing and make music from your heart to the Lord, 20 always giving thanks to God the Father for everything, in the name of our Lord Jesus Christ.
Commentary

We are called to be a godly people who think, feel, and act in harmony with the principles of heaven. For the Spirit to recreate in us the character of our Lord we involve ourselves only in those things which will produce Christlike purity, health, and joy in our lives. This means that our amusement and entertainment should meet the highest standards of Christian taste and beauty. While recognizing cultural differences, our dress is to be simple, modest, and neat, befitting those whose true beauty does not consist of outward adornment but in the imperishable ornament of a gentle and quiet spirit. It also means that because our bodies are the temples of the Holy Spirit, we are to care for them intelligently. Along with adequate exercise and rest, we are to adopt the most healthful diet possible and abstain from the unclean foods identified in the Scriptures. Since alcoholic beverages, tobacco, and the irresponsible use of drugs and narcotics are harmful to our bodies, we are to abstain from them as well. Instead, we are to engage in whatever brings our thoughts and bodies into the discipline of Christ, who desires our wholesomeness, joy, and goodness.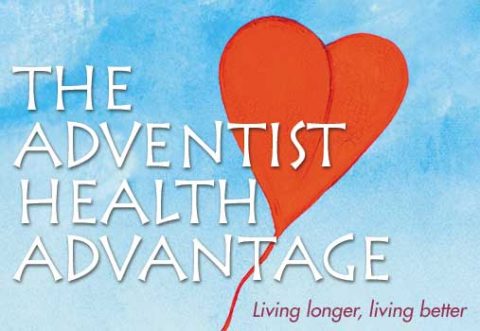 Click on this link for more health help: