Welcome to the Spirit Lake Seventh-day Adventist Church Website!
You can find out a lot about what is happening in our church by checking out the pages on our website. We hope that you will join us for worship on Saturday morning or can attend one of our many events, to experience an authentic, growing, and vibrant relationship with God and fulfill His purpose for your life. We connect with God in prayer, scripture, song, and study, to grow spiritually and relationally.
Sabbath Program
If you would like to see program bulletins for each Sabbath, they are published online at the end of the week in the Resources section of the website. Click here to view them.
 
Upper Columbia Conference offering schedule:
April 2, Local Church Budget
April 9, Hope Channel
April 16, Local Church Budget
April 23, Upper Columbia Conference Advance
April 30, Local Church Budget
May 7, Local Church Budget
May 14, Disaster & Famine Relief
May 21, Local Church Budget
May 28, Upper Columbia Conference Bible Workers
June 4, Local Church Budget
June 11, North American Division Women's Ministries
June 18, Local Church Budget
June 25, K.E.E.P. Endowment Fund
NAD Free Booklet on Mental Health
The Lament and Longing of Advent
10 Reasons Why Adventist Education Makes Sense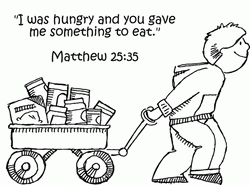 Please remember to bring items to fill the basket at the church entry.